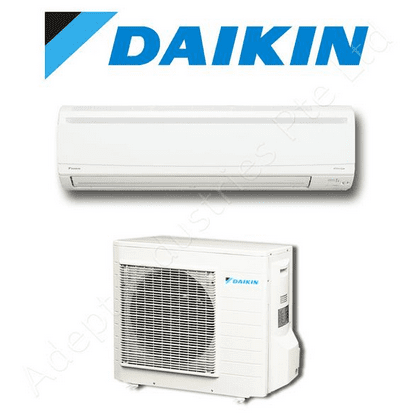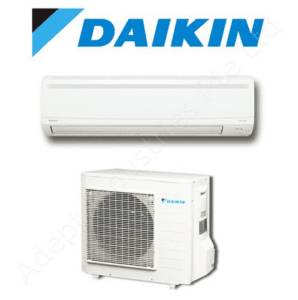 At Facilities Cooling and Heating, our team of fully certified and highly experienced technicians are the experts Melbourne locals have trusted with all their heating and cooling services since 2015. Whether you're looking for help with installations, repairs or maintenance works, our experts can cover all your needs from start to finish. Whether you're upgrading the old heating system in your Moorabbin home or looking to install a new air-con in your newly built office space, our technicians can help you find the high quality systems that will work with your space and budget.
Air Conditioning Services In Moorabbin
From minor repair jobs to installing an entirely new air conditioning system, Moorabbin homeowners and businesses alike can turn to Facilities Cooling and Heating For a highly reliable and quality driven service. As an Australian owned and locally operated business, we know you will not be disappointed when coming to our professional team for help. Whether you're looking to install or service your current ducted air conditioner, evaporative cooler, Daikin air conditioner, adiabatic cooler, absorption chiller to central chiller, you can trust our team will be able to cover it all.
Split System Installation For Moorabbin Locals
Whether you're looking to install a split system in your residential home or commercial office space, our technicians here at Facilities Cooling and Heating are the experts you can trust to advise you on the best split system to purchase. Installation in Moorabbin can be easily completed by our professionals, while any future repair or maintenance works your unit may require can also be covered under our 6 year warranty guarantee. Whether your space is occupied by family, employees or tenants, our priority here at Facilities Cooling and Heating is to ensure that we can make your indoor environment feel more comfortable throughout winter and summer.
Other Services Available In Moorabbin
If the service you're looking for hasn't been mentioned yet, there's no need to worry. At Facilities Cooling and Heating, our team can provide services for a number of different heating and cooling systems in Moorabbin, including hot water repair and installation works. Please get in touch with us today to find out more.
Facilities Cooling And Heating. The Team To Trust For All Professional Heating Repair In Moorabbin
Whether you are seeking to install a heating unit in Moorabbin for the first time or aiming to replace the old unit, you can depend on the experts at Facilities Cooling & Heating. We are proud of our heating unit repair and service that can increase the efficiency of your unit. Along with repairs, we also provide heater service that keeps your system running well throughout its lifetime. You can also rely on our specialists for Rinnai Hot Water System installation, repair, and service which will be performed to the market standards.
Further, our entire process is transparent from start till completion
We are offered 24 × 7 hours; our services are offered according to your benefit.
Furthermore, we service heating units of all the brands
Signs You Need Gas Heating Repairs In Moorabbin
If you notice any of the given pointed out signs, it is a clear indicator that you require heating repair Moorabbin services:
If all of a sudden you discover an extreme smell of gas or something burning inside
Even more, if your heating system is not working appropriately, shut it off instantly.
If the heating unit is not distributing the heated air uniformly.
If you see unexpected sparks amongst the wires of the heater.
All these are the indications your heater has a fault and needs repair.
With the above signs, you don't need to get panic. Just select your phone and call us and and our professionals will repair the issue for you.
We're Gas Safe Registered and Local Heating Unit Repair Work Specialist in Moorabbin
Faulty heaters are among the scariest experiences one can ever deal with. We offer complete scale repair and inspection of all types of heating units. Providing services to many, we have actually become Melbourne's biggest heating repair business. Additionally, we are gas safe registered and so you do not need to fret.
Local Moorabbin Gas Heating System Repair
Do not pay uneven prices to a producer specific technician. Get the same thing serviced for less by contacting us. With us, you can get your heater fixed at best prices, there is no guess work and nasty surprises. What's more? We supply an assurance on all our services.
We are accredited and accredited to supply services for both property and commercial areas. Even more, our network of engineers and plumbing professionals are qualified to fix all types of heating issues ranging from minor repairs to major problems.
Our Exclusive Heating Unit Repair Work Solutions
We are acknowledged as one of the leading brands in repair industry, thanks to our consumers who have revealed their trust in us. We are Melbourne's largest and independent heating unit installers. Furthermore, we also offer 24 hour repairing services for all your heating requirements in Moorabbin. Take a look at the services that we offer:
Hot Water Heating System Repair In Moorabbin
Water hydronic heater setup, repair, and replacement
Connective heater repair
Central heating system repair work, maintenance, and installation
Gas under flooring heat system repair, servicing, and installations
Gas ducted heater installation, sales, and repair work
Split system heating system repairing, maintenance, and installation
Ceiling ducted heating repairs, servicing, and installation
Electric storage hot water system installation and repair
Solar hot water system servicing, repair, and installation leak repairs to hydronic Systems
Treatment of blocked drains pipes and drain treatment
Central heating boilers repair work and installation
Furthermore, We Also Specialize In:
Connective Heating Systems
Ducted Heating Systems
Electric Thin Film Heating
In-slab heating
Off-peak electrical storage heating units
Gas Space Heaters
If none of your issues matches with our above pointed out services, simply give us a call. Someone from our team will make a visit to your house and sort your problem out. Call us today 03 9357 5768
Our Heater Maintenance And Repair Service Process In Moorabbin
Even with routine upkeep and routine check-ups, unforeseen things typically happen, leading to pricey repairs or installation of the new system. Have a look at our comprehensive heating unit repair work procedure:
Gas Heating Repair Work Provider For Moorabbin
A heater either uses gas or oil to create heat. It normally gets down when the thermostat blows down.
Our professionals, on arrival, examine your whole heater and determine the extent of repair work involved in it.
Further, they also examine all the wiring and presence of any faults inside it.
When our cleaners make all the examinations, the professionals resolve the issue.
The problem can be any varying from leakage valves, loose or burnt wires, broken thermostats or torn circuitry.
If your heating system uses ducts to disperse the hot air, then our professionals also inspect them too and repair them if required.
The professionals also examine the heating heater, heat exchanger, blower, burners, and controls.
They also examine the heatpump and the radiators if your heating system is having it.
Additionally, we inspect all the areas. After proper inspection, if the parts need repairing, then they are fixed or re-placed with prior notice.
Tips While Getting Heaters Installed in Your Home
You should take care of some things while getting central heating units installed in your home so that they might not produce any faults in future:
With the help of certified professionals, you need to consider the size of your house and get a heater installed according to it.
For size estimations, you can take the help of free expense calculators that are offered online.
Further, make sure that there are no fractures and holes in the door and window frames. If there are any, it is necessary to repair them to avoid heat loss.
Be cautious about the area of the heater; make sure that there is enough room for future repair work.
Last but not least, work with a qualified and a skilled professional for installation.
Our Technicians Certified To Service And Repair The Following Brands:-
Daikin Heating System Servicing, Repair & Installation In Moorabbin
Bosch Heating System Servicing, Repair & Installation In Moorabbin
Mitsubishi Heating System Servicing, Repair & Installation In Moorabbin
Hitachi Heating System Servicing, Repair & Installation In Moorabbin
Samsung Heating System Servicing, Repair & Installation In Moorabbin
Panasonic Heating System Servicing, Repair & Installation In Moorabbin
Brivis Heating System Servicing, Repair & Installation In Moorabbin
Rinnai Heating System Servicing, Repair & Installation In Moorabbin
Braemar Heating System Servicing, Repair & Installation In Moorabbin
Vulcan Heating System Servicing, Repair & Installation In Moorabbin
Pyrox Heating System Servicing, Repair & Installation In Moorabbin
Lennox Heating System Servicing, Repair & Installation In Moorabbin
Carrier Heating System Servicing, Repair & Installation In Moorabbin
Bonaire Heating System Servicing, Repair & Installation In Moorabbin
Honeywell Heating System Servicing, Repair & Installation In Moorabbin
Why Hire Us?
We are an expert in central heating and repair. Hire us because:
Experienced and registered heating repair engineers
Specialist diagnosis
Best quality replacement parts and components
Guaranteed work and on-time
Emergency situation assistance and same day services
No matter what your heating & cooling needs are, we can assist. We will assess your a/c requirements and provide personalised services in Moorabbin & throughout Melbourne. For more information on our service and to arrange an appointment, call our team at 03 9357 5768!
Moorabbin Map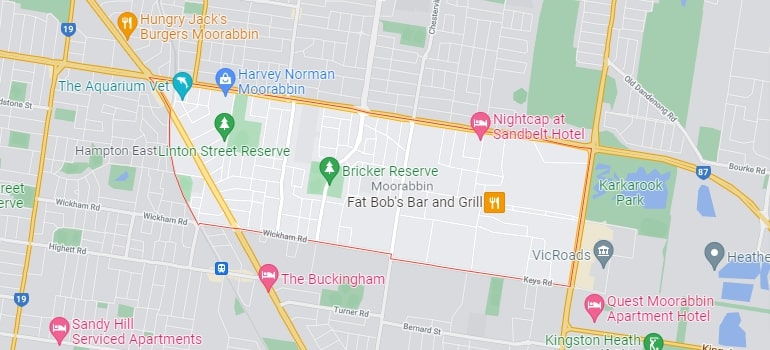 Areas We Serve