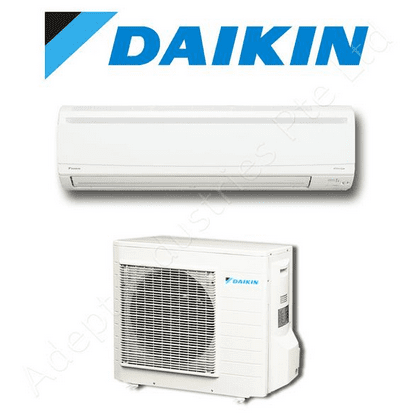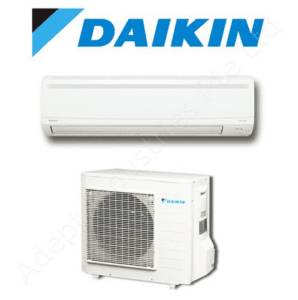 With over 30 years of experience in the heating and cooling industry, our certified and highly experienced technicians here at Facilities Cooling and Heating are the professionals you can rely on for all your air conditioning and heating services. As we are an Australian owned and operated company, we believe in providing all our customers with a high level of professionalism and support throughout the entire installation or repair of your system. Ultimately, our priority is to ensure we can provide Malvern homeowners and businesses with the right services they need to get their air-con or heating unit running smoothly once again.
Air Conditioning Services In Malvern
From small residential homes to open floor plan commercial office spaces, Facilities Cooling and Heating Can help you find and install the perfect air conditioning system today. Malvern locals and business owners who are looking for professional advice on what air-con suits they space the best can rely on our experts to help. from ducted air conditioners, evaporative coolers to central chillers, we can supply it all. Looking for a technician to help repair or maintain your existing air conditioning system? Rest assured our fully qualified experts can provide you with all the necessary services you need to help get your system working properly.
Split System Installation For Malvern Locals
When it comes to finding and installing an all in one heating and cooling system for your home or office, our split system units are the perfect option for you. From its energy efficient, reliable and eco-friendly capabilities, these units can be used to maintain the temperature in your space throughout winter and summer. Our efficient split system installation team in Malvern can be in and out as soon as possible, while or 6 year warranty guarantee will give the reassurance you need should anything go wrong with your unit in the future.
Other Services Available In Malvern
At Facilities Cooling and Heating, our professionals can provide several other heating and cooling services around Malvern, including ducted heater installations and repairs to your hot water service. To find out more about how our team can help, please enquire online today for your free quote.
Facilities Cooling And Heating. The Team To Trust For All Professional Heating Repair In Malvern
Whether you are wanting to install a heating system in Malvern for the very first time or wanting to change the old unit, you can depend on the experts at Facilities Cooling & Heating. We take pride in our heating unit repair and service that can increase the efficiency of your system. Together with repairs, we also offer heating system service that keeps your system running well throughout its life time. You can also rely on our professionals for Rinnai Hot Water System setup, repair work, and service which will be carried out to the industry standards.
Further, our whole process is transparent from start till the end
We are readily available 24 × 7 hours; our services are offered according to your convenience.
Furthermore, we service heating units of all the brands
Indications You Need Gas Heating Repairs In Malvern
If you notice any of the given pointed out signs, it is a clear indicator that you need heating repair work Malvern services:
If unexpectedly you observe an intense odor of gas or something burning inside
Further, if your heater is not working correctly, shut it off immediately.
If the heating unit is not distributing the heated air equally.
If you see sudden sparks among the wires of the heating system.
All these are the signs your heating system has a fault and requires repair work.
With the above signs, you don't need to get panic. Simply pick your phone and call us and and our professionals will repair the issue for you.
We're Gas Safe Registered and Local Heater Repair Work Expert in Malvern
Faulty heating units are among the scariest experiences one can ever face. We supply complete scale repair work and assessment of all types of heating units. Delivering services to many, we have actually become Melbourne's largest heating repair work company. In addition, we are gas safe registered therefore you do not need to fret.
Local Malvern Gas Heater Repair
Do not pay uneven prices to a manufacturer particular professional. Get the same thing serviced for less by calling us. With us, you can get your heater repaired at best prices, there is no guess work and nasty surprises. What's more? We offer a warranty on all our services.
We are certified and licensed to offer services for both domestic and commercial areas. Even more, our network of engineers and plumbing technicians are qualified to fix all kinds of heating problems ranging from small repair work to significant issues.
Our Exclusive Heater Repair Solutions
We are recognized as one of the leading brands in repair work market, thanks to our consumers who have actually revealed their trust in us. We are Melbourne's largest and independent heating unit installers. In addition, we also provide 24 hour repairing services for all your heating requirements in Malvern. Have a look at the services that we offer:
Hot Water Heater Repair In Malvern
Water hydronic heating unit installation, repair work, and replacement
Connective heating systems repair work
Central heating unit repair, servicing, and installation
Gas under flooring heat system repair work, servicing, and installations
Gas ducted heating unit installation, sales, and repair work
Split system heating unit fixing, servicing, and installation
Ceiling ducted heating repair work, servicing, and installation
Electric storage hot water system installation and repair work
Solar hot water system maintenance, repair work, and installation leakage repairs to hydronic Systems
Treatment of blocked drains and sewage system treatment
Central heating boilers repair work and installation
Moreover, We Also Specialize In:
Connective Heating Systems
Ducted Heating Systems
Electric Thin Film Heating
In-slab heating
Off-peak electrical storage heating units
Gas Space Heaters
If none of your issues matches with our above mentioned services, simply give us a call. Someone from our team will make a visit to your house and sort your issue out. Call us today 03 9357 5768
Our Heater Maintenance And Repair Service Process In Malvern
Even with regular maintenance and routine check-ups, unpredicted things usually occur, resulting in expensive repair work or installation of the brand-new system. Have a look at our comprehensive heater repair procedure:
Gas Heating Repair Work Provider For Malvern
A heating system either uses gas or oil to produce heat. It normally gets down when the thermostat blows down.
Our specialists, on arrival, check your whole heater and determine the extent of repair work associated with it.
Further, they also check all the wiring and existence of any faults inside it.
When our cleaners make all the assessments, the experts attend to the issue.
The issue can be any varying from leaking valves, loose or scorched wires, broken thermostats or frayed electrical wiring.
If your heating system utilizes ducts to distribute the hot air, then our professionals also examine them too and repair them if needed.
The specialists also check the heating furnace, heat exchanger, blower, burners, and controls.
They also inspect the heat pumps and the radiators if your heating system is having it.
In addition, we examine all the areas. After appropriate examination, if the parts need repairing, then they are repaired or re-placed with prior notification.
Tips While Getting Heating Systems Installed in Your House
You need to take care of some things while getting central heating systems set up in your home so that they might not produce any faults in future:
With the assistance of qualified specialists, you require to think about the size of your home and get a heating unit set up according to it.
For size estimations, you can take the assistance of complimentary cost calculators that are offered online.
Further, take care that there are no fractures and holes in the door and window frames. If there are any, it is vital to fix them to avoid heat loss.
Be cautious about the area of the heating system; ensure that there is enough space for future repair work.
Lastly, employ a licensed and a knowledgeable expert for setup.
Our Specialists Accredited To Service And Repair The Following Brand Names:-
Daikin Heating System Servicing, Repair & Installation In Malvern
Bosch Heating System Servicing, Repair & Installation In Malvern
Mitsubishi Heating System Servicing, Repair & Installation In Malvern
Hitachi Heating System Servicing, Repair & Installation In Malvern
Samsung Heating System Servicing, Repair & Installation In Malvern
Panasonic Heating System Servicing, Repair & Installation In Malvern
Brivis Heating System Servicing, Repair & Installation In Malvern
Rinnai Heating System Servicing, Repair & Installation In Malvern
Braemar Heating System Servicing, Repair & Installation In Malvern
Vulcan Heating System Servicing, Repair & Installation In Malvern
Pyrox Heating System Servicing, Repair & Installation In Malvern
Lennox Heating System Servicing, Repair & Installation In Malvern
Carrier Heating System Servicing, Repair & Installation In Malvern
Bonaire Heating System Servicing, Repair & Installation In Malvern
Honeywell Heating System Servicing, Repair & Installation In Malvern
Why Hire Us?
We are an expert in central heating and repair. Hire us due to the fact that:
Experienced and registered heating repair engineers
Professional diagnosis
Highest quality replacement parts and parts
Guaranteed work and on-time
Emergency situation assistance and same day services
No matter what your heating & cooling needs are, we can help. We will assess your air conditioning requirements and supply customised services in Malvern & throughout Melbourne. For more details on our service and to schedule a visit, call our team at 03 9357 5768!
Malvern Map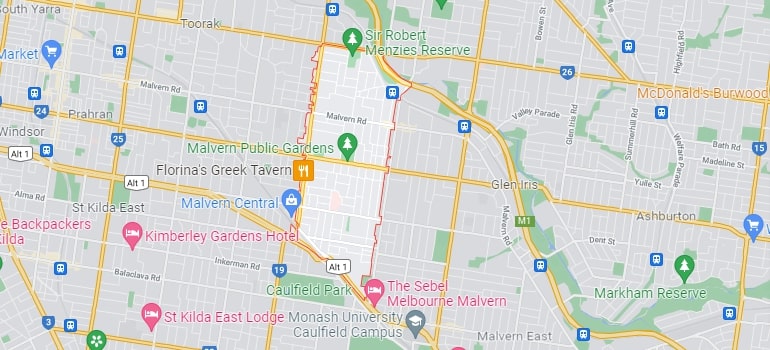 Areas We Serve