At Facilities Cooling and Heating, our technicians can provide you with all the necessary advice and services your heating and cooling system requires. Essendon homeowners and businesses alike can rest assured that our certified and highly experienced technicians will be able to properly install, repair or perform maintenance works on any system, no matter the age or the specifications of your unit. We know how vital it is to have a properly running air-con and heating unit in any home or workplace, which is why you can trust our team to work quickly and efficiently to get your systems back up and running.
Air Conditioning Services In Essendon
Whether you're looking to install, replace or fix your struggling or defective air conditioning units, Essendon locals can trust Facilities Cooling and Heating to provide them with the right services they need as soon as possible. As Australian Owned and Operated business, our professionals with over 30 years of experience can provide you with all the necessary advice and assistance required. Whether you're looking to install or repair your ducted air conditioner, evaporative cooler, Daikin air conditioner, adiabatic cooler, absorption chiller or central chiller, rest assured that our team has you covered.
Split System Installation For Essendon Locals
For homes, buildings to office spaces that don't have the structures to install a ducted heating or cooling system, Facilities Cooling and Heating has the perfect Split system solution for you. Not only are these systems an energy efficient, reliable and eco-friendly way to keep your space cool during summer and warm during winter, but our efficient split system installation team can provide Essendon locals with a quick and easy solution that will last for a long time. Our 6 year warranty guarantee across all our systems will also give you the quality reassurance you need in your split system.
Other Services Available In Essendon
To find out more about any of our other heating and cooling services, including ducted heater repairs to hot water service installations, please get in touch with the team here at Facilities Cooling and Heating now or enquire online for a free quote.
Essendon Map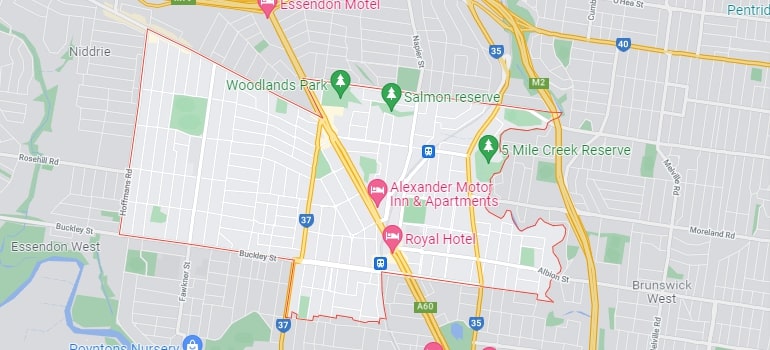 Areas We Serve